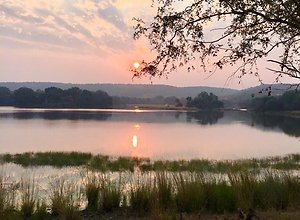 An increasing number of people are having counselling to improve their lives - 28% of people in the UK have visited a counsellor" www.bacp.co.uk/media
I am currently seeing clients online and also face to face at Battersea (Clapham Junction), Brixton and Mitcham.

How counselling helps:

Counselling provides a safe, impartial and confidential space in which to explore your feelings. Talking to a professional in a confidential setting, safe in the knowledge that what you say will be respectfully listened to, can sometimes help us to understand what is making us feel a certain way.

The sessions are 50 minutes long and in the first session we may discuss what your presenting issues are, answer your questions and get to know each other. You are then free to decide if you want to go ahead with me as your counsellor. The sessions can be open ended or a fixed number of sessions and we can review the work every six weeks. The most important thing to remember is that you will never be pressured to talk about anything you're not ready to talk about and you can choose the pace and topic of discussion.

What benefits can be expected:

The benefits of counselling differ from person to person depending on a wide range of factors. However, I will seek to provide a trusting and safe environment where, hopefully, you will feel comfortable enough to share your thoughts and feelings without fear of judgement or criticism, therefore helping to make sense or work out your troubling thoughts and how you can deal with them.

Send Leon a message

Leon Millingen MBACP (Accred)
Counselling and Psychotherapy in Battersea (Clapham Junction), Brixton and Mitcham.
"Emotion, which is suffering, ceases to be suffering as soon as we form a clear and precise picture of it"- Baruch Spinoza (ethics)